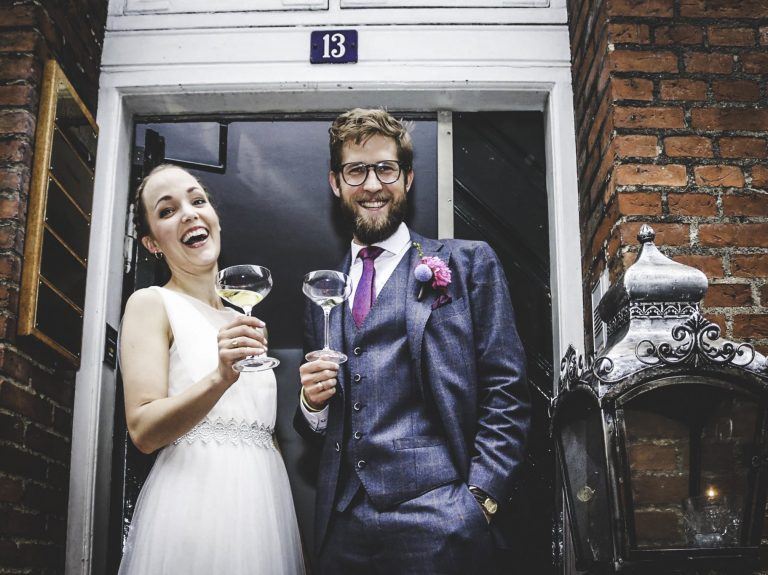 The most important day of your life
For most people, the most important celebration in life is the wedding party. Not just because it only happens once (well, theoretically), but because of the essence of the day. Regardless of the theme, colors, glam and glitz, at heart all weddings have one thing in common – love.
We're a bunch of hopeless romantics at Cellar 13 and that's why that we can't help but go the extra mile to make sure that your special day is exactly what you dreamed of.
Consider us your close friend during the whole planning process – from figuring out the decorations and menu to picking the dj and the entertainment. The only limitation is your fantasy, and with all the locations we have in Copenhagen, we can pull of anything!
Let's make sure that your dream is fulfilled, it doesn't have to cost a fortune. When you're arranging a wedding party with us, we include free wine and cocktail tastings, to make sure that you and your guests love what's being served.
As, always we'll tailor the event to your wishes, here's an example of how your wedding could be: